If you're interested in learning more about the current state of the North American real estate market, check out Urban Land Institute and PwC's recent report titled, "Emerging Trends in Real Estate 2023."
The Report projects that industrial/distribution sector will remain a strong prospect for investment and development, followed closely by multifamily housing. These two property sectors have ranked at or near the top of the Emerging Trends surveys almost every year going back to before the global financial crisis of 2008–2009, but the margin of preference for them over other property sectors has been increasing steadily for six straight years.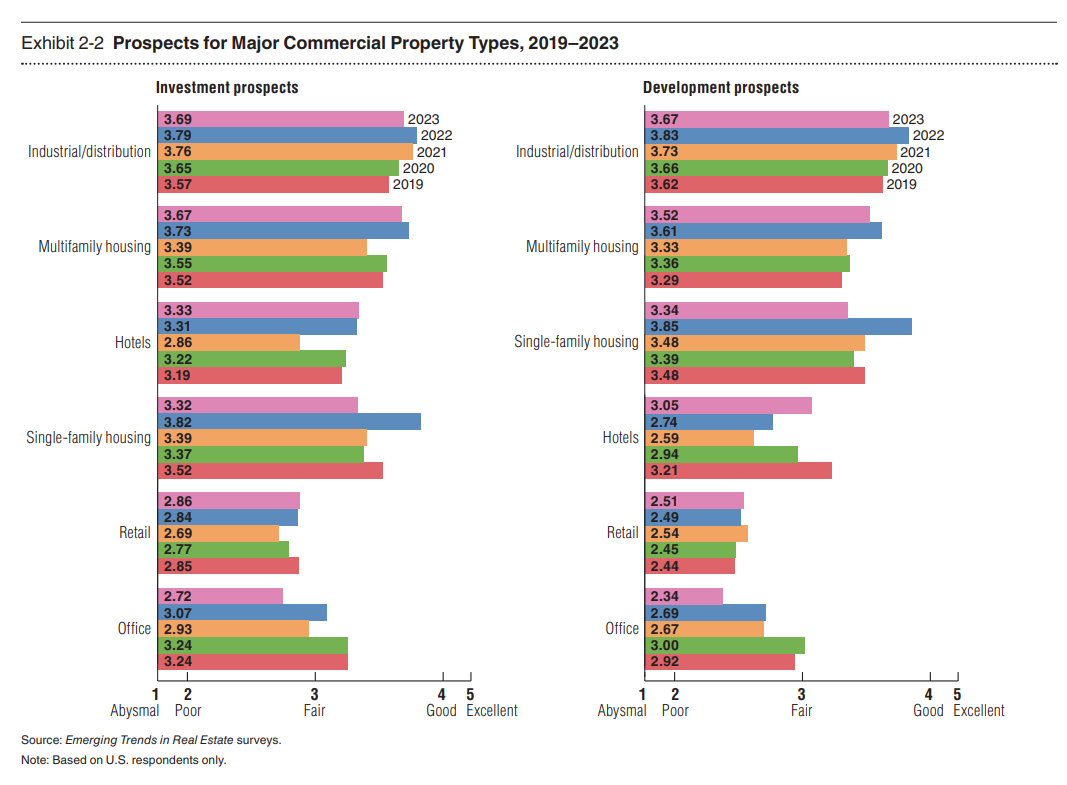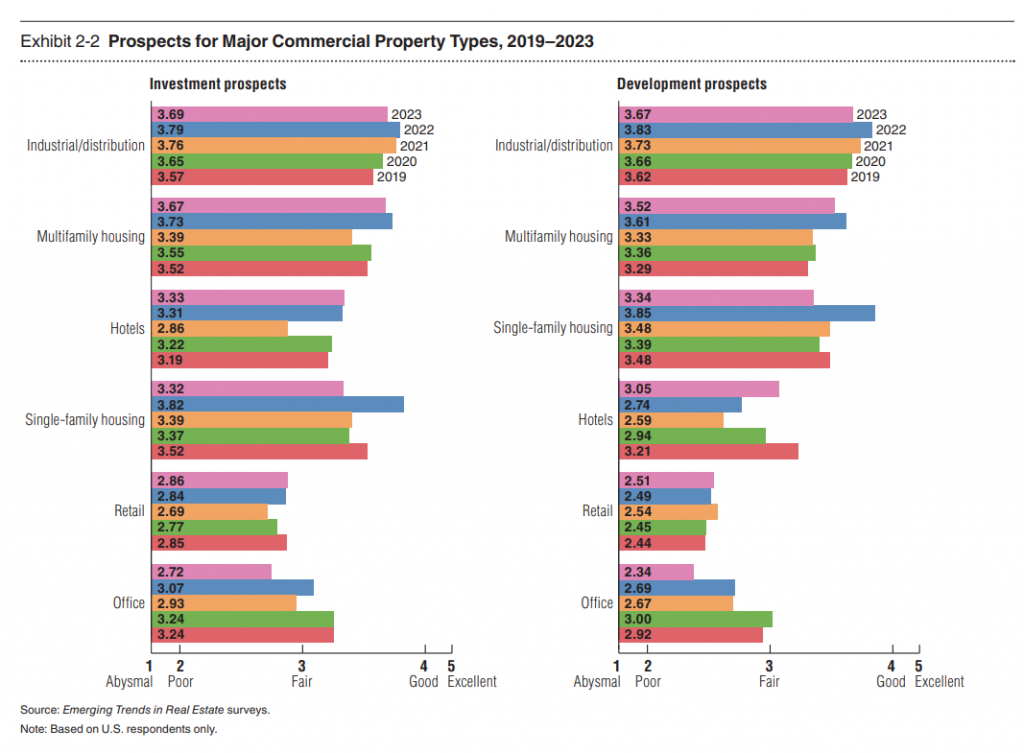 Source: ULI & PwC's Report: Emerging Trends in Real Estate 2023 (link below)
According to the Report, the number-one barrier to high-density multifamily development is a "many-headed hydra–a bevy of deep-rooted restrictive land use, permitting, and regulatory cost burdens." Rent regulations, impact fees, and neighbor opposition present additional challenges. 
The Many-Headed Hydra, Caeretan hydria, circa 525 BC
Source: The J. Paul Getty Museum
Additionally, with regard to the industrial/distribution sector, it may be surprising to know that the rent growth in 2022 is on track to break the previous year's all-time high. In 2022, industrial sector vacancies were at a record low. According to the Report, this is in part due to the supply chain disruptions, which created an urgency to secure more space to account for delays and rising replacement costs. 
To view the complete Report:
https://knowledge.uli.org/-/media/files/emerging-trends/2023/emerging-trends_uscanada-2023.pdf
If you have questions about high-density development, special use permits, or other zoning issues, we'd love to hear from you! You can reach us at info@birchwood.law
Disclaimer: This content is for informational purposes only. It is not considered legal advice on any subject matter. The information provided here does not create, and receipt of it does not constitute, an attorney-client relationship. You should not act upon this information without seeking advice from an attorney licensed in your own state or country.