On August 17th, 2022, SBAC Empower and Greater Englewood Chamber of Commerce hosted a Small Business Q&A Session for business owners and entrepreneurs. The topics included zoning, leasing, business licensing, financing, and more.
Birchwood Law's Founding Attorney, Katarina Karac, served on the panel alongside other esteemed panelists, including City of Chicago's Business Affairs and Consumer Protection Director, Max Budovitch, Greater Englewood Chamber of Commerce's Program Manager, Aja Metcalf (in place of Executive Director Felicia Slaton-Young), and Byline Bank's Vice President of Business Banking, Tony Brylewski.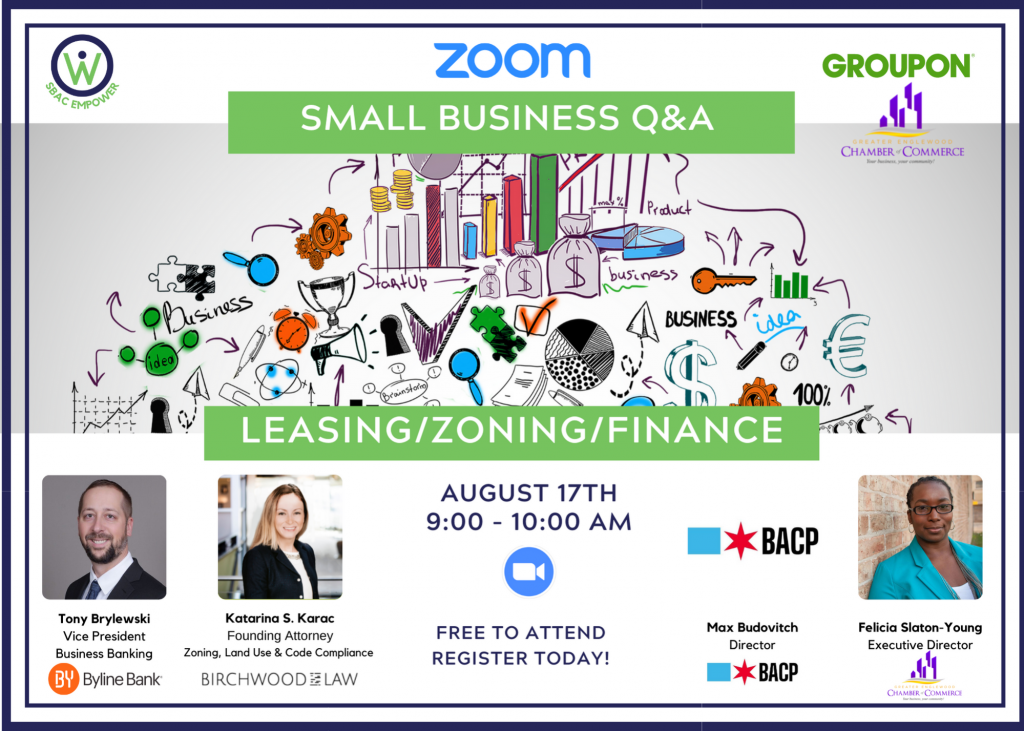 This is the second SBAC Empower Small Business Workshop for Birchwood Law (the first one was held earlier this year in conjunction with Logan Square Chamber of Commerce).
For those who were unable to attend, you can watch the video below.
If you have questions about special use permits, variances, or other zoning related issues, we'd love to hear from you! You can reach us at info@birchwood.law
Disclaimer: This content is for informational purposes only. It is not considered legal advice on any subject matter. The information provided here does not create, and receipt of it does not constitute, an attorney-client relationship. You should not act upon this information without seeking advice from an attorney licensed in your own state or country.