Job Title: Land Use & Zoning Attorney
Position Type: Part-Time
Company: Birchwood Law LLC
About Us: Birchwood Law is a boutique law firm serving clients in Cook, Lake, and DuPage County in Illinois. We exclusively focus on land use, zoning, municipal law, and litigation. We represent property owners, businesses, real estate developers, and investors on zoning and entitlement processes, including but not limited to, obtaining approvals for special use permits, variances, planned developments, zoning amendments, subdivisions, right-of-way vacations, and dedications. We also regularly represent clients on condemnation and code violation matters.
Position Overview: With a commitment to excellence, we are seeking a skilled and motivated attorney to join our team. The position is part-time with flexible hours. The ideal candidate will be responsible for handling a diverse range of legal matters related to land use, zoning, municipal law, licensing, and litigation. This position requires excellent research, writing, and advocacy skills.
Qualifications:
● Juris Doctor Degree from an accredited law school.
● Illinois licensed attorney in good standing.
● A minimum of three years of experience in zoning, land use law, municipal law, and/or litigation.
● Excellent research, writing, and oral communication skills.
● Ability to work independently and as part of a collaborative team.
● Strong problem-solving and analytical skills.
● Attention to detail and a commitment to providing high-quality legal services.
● Exceptional interpersonal skills and the ability to build and maintain client relationships.
How to Apply: Interested candidates should submit their resume, cover letter, and a list of three (3) professional references to info@birchwood.law. Please include "Land Use & Zoning Attorney Application" in the subject line of your email.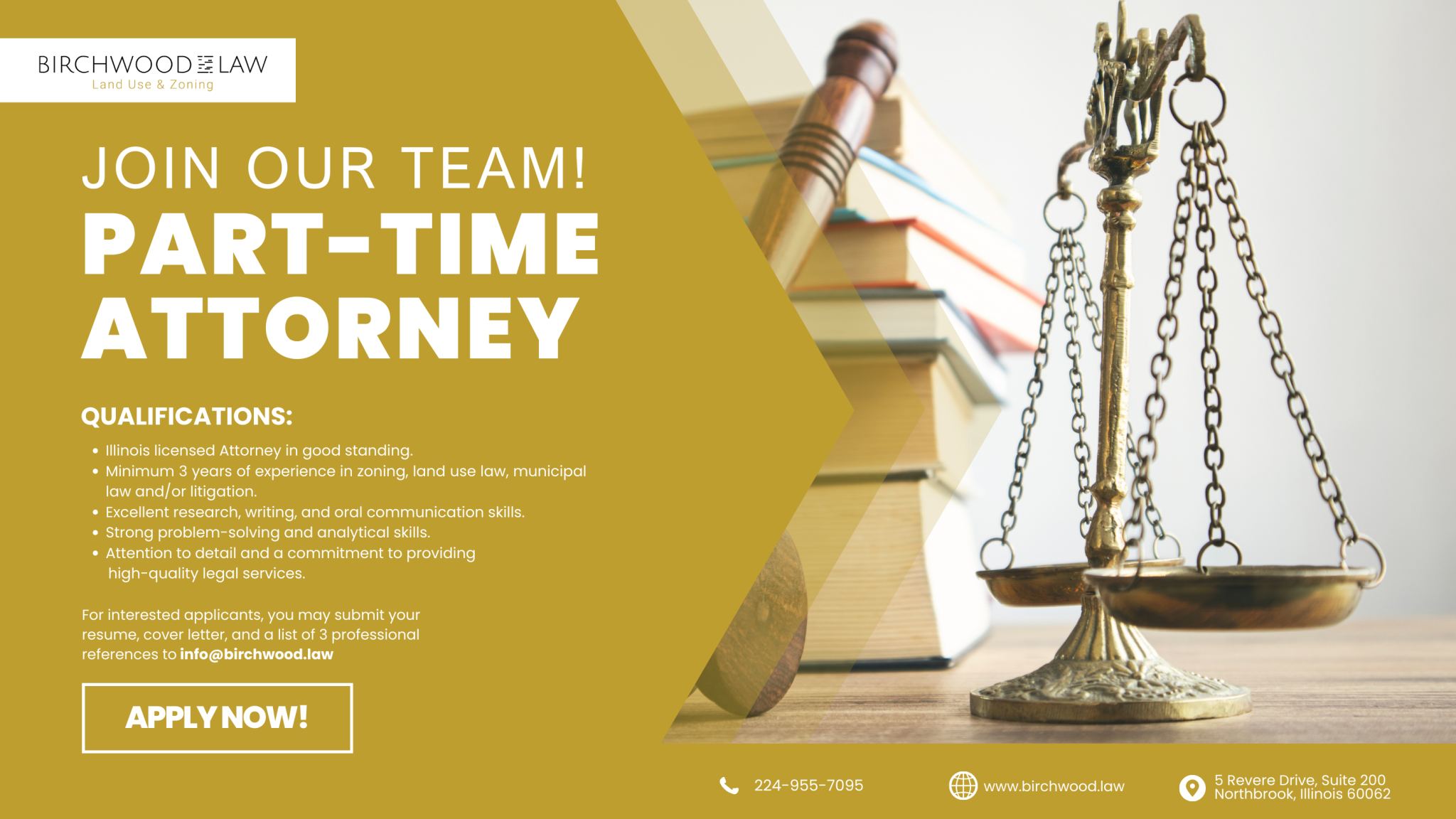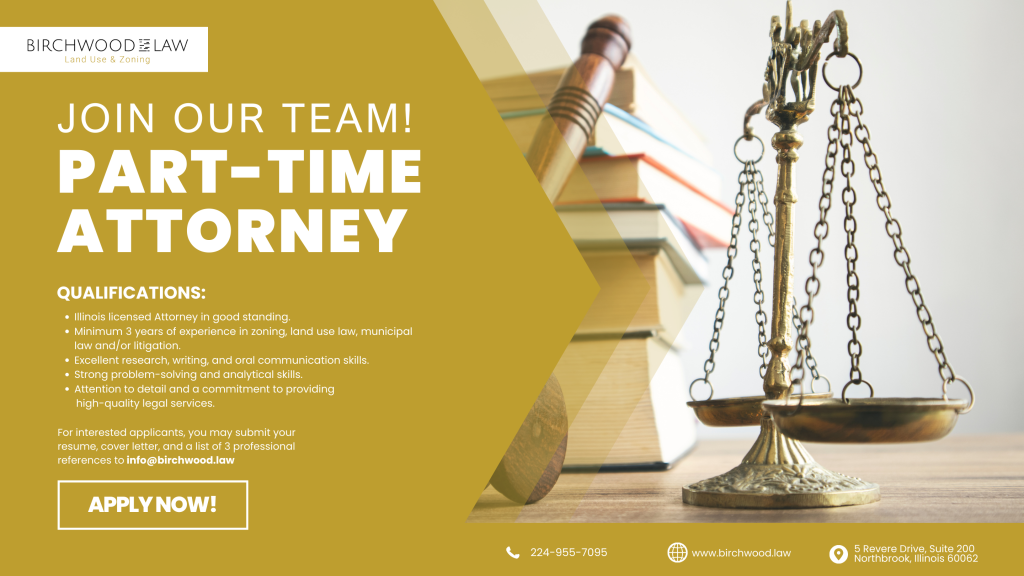 Disclaimer: This content is not considered legal advice on any subject matter. The information provided here does not create, and receipt of it does not constitute an attorney-client relationship. You should not act upon this information without seeking advice from an attorney licensed in your own state or country.